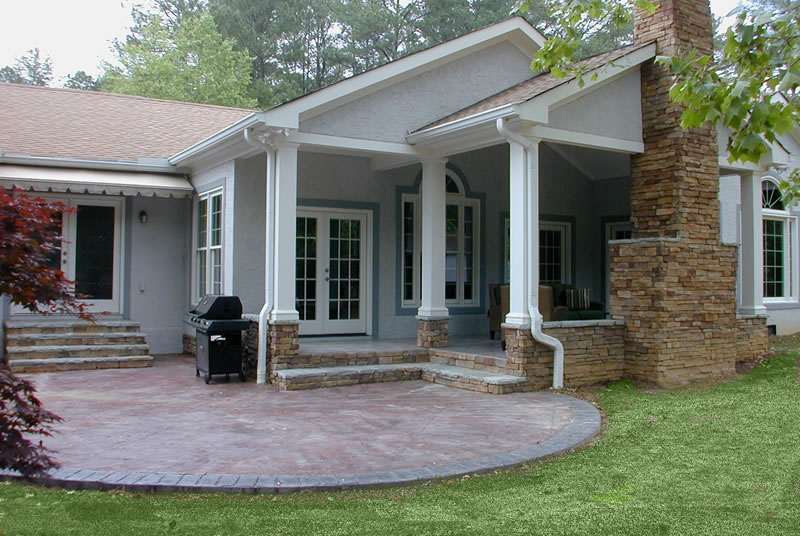 Harbour Towne Construction specializes in whole house remodels, kitchen and bath remodels, and new additions. The main objective of Harbour Towne Construction is to become an extension of each home owner's long-term commitment to their property—becoming the go-to remodeler of choice. Harbour Towne Construction realizes how much of an investment home ownership truly is. Home ownership is a huge responsibility that entails providing security and comfort to families. From maintenance to industry standard construction projects, Harbour Towne Construction will do it all. Harbour Towne Construction is committed to each home owner's vision for their home. The company will go above and beyond to ensure that each project is fully completed to meet the customer's specifications. With over 30 years of experience as home remodeling contractors in Atlanta and the surrounding areas, Harbour Towne Construction understands the unique challenges associated with choosing the best contractor to get the job done right. Residents of Dunwoody, Buckhead and Decatur can rest assured that their remodel projects will be handled with nothing but care and professionalism.
The Harbour Towne Construction Difference
Harbour Towne Construction specializes in the following areas of expertise: remodeling services and handyman services. In the last 15 years, Harbour Towne Construction has completed over 300 projects with complete customer satisfaction. As an award winning service, it is the express intention of the company to not only complete the project but to complete it to the highest standards of excellence. Harbour Towne Construction is a company driven by distinction of service. This is why the company receives so many excellent referrals, a true attestation to the level of commitment the company exhibits on each and every project. Harbour Towne Construction is a company committed to not only building beautiful homes, but one that is committed to building relationships. This is the main objective of the company.
Committed to Excellence
Harbour Towne Construction's experienced remodeling team is committed to the company's mission and purpose—to provide full service residential remodeling to homeowners of the metro Atlanta area. The goal of Harbour Towne Construction is to determine the customer's unique needs and then exceed those needs by providing a remarkable, high quality service. The team is committed to the values of honesty and integrity and this allows the company to remain an industry leader committed to excellence. The remodeling services offered by Harbour Towne Construction are centered on innovative approaches along with the latest design and home remodel trends for homeowners. Harbour Towne Construction is a home remodeling contractor in Atlanta whose approach is to boast expert customer service and highly efficient workmanship that meets the expectations of homeowners, allowing them to take pride in their new living spaces. Atlanta and its surrounding areas, including Dunwoody, Buckhead, and Marietta have benefited from the dedication and commitment exhibited by Harbour Towne Construction for years.
Harbour Towne Construction Stands Behind Their Work
The company specializes in a full array of home remodeling and maintenance services to include: entire house and room remodels, roofing, patching, surface repairs, siding replacement, window replacement, door replacement, additions, basement finishes and hardware installations to name a few. Having been repeatedly recognized as a top remodeling company in the Atlanta metro area and surrounding towns of Dunwoody, Buckhead and Decatur, Harbour Towne Construction appreciates and values its customers. This is why the company stands behind its work. If you need a home remodeling contractor near you and live in Atlanta, contact Harbour Towne Construction today for a free consultation. The trained professionals at Harbour Towne Construction will go above the call of duty to please each customer and answer any questions regarding a full home remodel project.