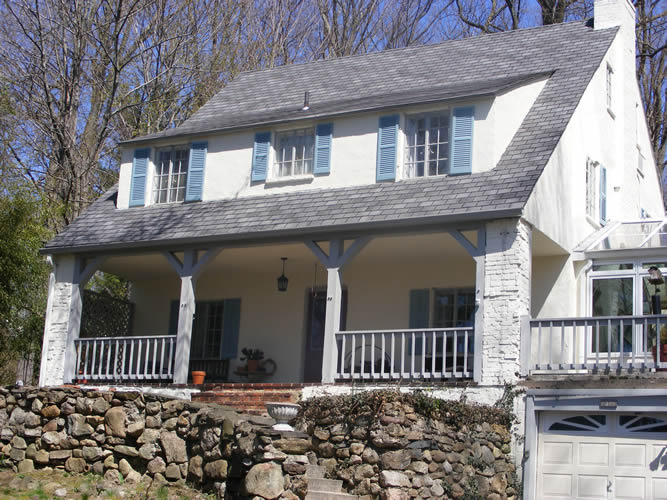 Worry Free Painting is the go-to interior and exterior painting service provider in NJ, having proudly served homeowners and businesses in the New Jersey and surrounding areas since 1989. Rest assured that Worry Free Painting can handle any project, whether large or small. The company prides itself in knowing that each project will be handled on time and within the client's budget. The goal at Worry Free Painting is to not only meet the customer's expectations, but to exceed them. Worry Free Painting is known for its top quality level of care and service, taking the unique painting needs of each client into consideration.
Worry Free Painting specializes in various types of projects and the company offers painting services for the following:
Residential Painting
When hiring Worry Free Painting to paint the interior or exterior of a home, New Jersey and New York home owners will be sure of a world-class experience, knowing their home has been is in good hands. Worry Free Painting is experienced in preparing and painting a number of different surfaces to include: masonry, wood siding, dry wall, vinyl and aluminum. The company even provides handyman services. For a residential painter in NJ try Worry Free Painting today.
Commercial Painting
At Worry Free Painting the ultimate goal is to provide commercial painting services that do not interfere with customer's business operations. All of the company's highly qualified painting professionals are dedicated to completing the job efficiently based on the specific needs of the customer. This includes using the right tools and safety equipment including scaffolding and ladders to get the job done right. After-hours painting is even offered without a premium up-charge.
Industrial Warehouse Painting
Painting a warehouse is not an easy task and it requires the expertise of professional painters who understand the unique preservation needs of industrial warehouse locations, including the special attention that is needed for warehouse floors. Worry Free Painting will assess the area, prepare the surfaces and treat each one with anti-rust coatings that will protect the paint job for years to come.
The Worry Free Painting Promise
For a reliable house painter in northern New Jersey, look no further. Worry Free Painting provides professional interior and exterior home painting in all counties and towns including Bergen and Morris counties. The company is dedicated to high standards of workmanship and customer service alike. The experience offered by Worry Free Painting is unlike other offered by painting service providers. For example, there is a company policy that requires a prompt return of all phone calls within one hour. Daily progress reports are also provided to the homeowners for each day of their painting Worry Free Painting further differentiates itself by providing over 100 references who can attest to the quality workmanship of the trained staff, to their dedication and who can speak on their commitment to a job well done.
The Worry Free Painting Difference
Worry Free Painting is confident in its ability to provide a professional, reliable and trustworthy service for each customer. This is why the company offers its famous "Worry-Free Guarantee" which states that if there are any issues with a paint job within five years, including cracks, chips or peeling paint due to normal wear and tear, the company will fix the problem free of charge. This five-year warranty is guaranteed on all labor and materials.
Looking for professional house painters near you? Contact Worry Free Painting for a free estimate in the area of northern and central New Jersey. As a residential painter in NJ, Worry Free Painting understands the need for a quality painting experience that is efficient and hassle-free. Worry Free Painting even offers residential, commercial and industrial warehouse painting for all northern and central NJ counties and towns, including Bergen and Morris counties. Exterior home painting is even offered in Staten Island, NY.